I've cracked.
Captain's Log Entry #455: Lost at Sea at...
When people said that the years between 20 and 30 were some of the most confusing and hard years of one young adult's life, I sincerely thought I was exempt from this. But good LORD was I wrong! Haha. How was I wrong? Well let me tell you: How the hell could any sane person possibly think that getting through the 20's without feeling the burn and consequences of their actions? How...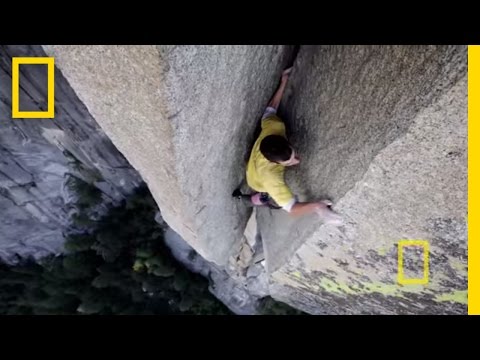 Reminiscing
So I spent a hour or so skimming through old tumblr posts and it amazes me how much a person could change over the course of a year. To be honest, it kind of made me sad to see the posts documenting all of those special memories. I posted so much in such detail that I could almost remember exactly what I was feeling or really thinking when I wrote everything that I did. It really brings me back to...
Too much fun
First of all, let me say that I had the best New Year's celebration in the history of my existence. I truly mean it. I am so, so grateful to have had the chance to spend it with all of the most important people in my life. My boyfriend and I literally had a million types of New Year's celebrations in one day.  Celebration #1: The At-Home Couple After my long and frustrating work day,...
HAPPY NEW YEAR!!
Update
I feel like I need to update on what has happened to me recently. So two weeks ago, I was back in NYC visiting my best friend, Alejandro. It was such a blast. When I got there, I went straight to his studio and he gave me a tour of the facilities. I must say, the School of Visual Arts is amazing! The students who go there should consider themselves lucky to have such amazing resources. And those...
On the Road Again
So I'm sitting in a Starbucks in downtown Toronto at the moment. I left Ottawa at around 1AM and somehow, deliriously, got into this great city. Where am I going? Why, London, Ontario, of course! Duh! Haha. Some may remember that around this time last year, I went to visit my friend, Ashley, in her hometown. What ended up happening was a great road trip hitting quaint little places like...
Back From the Dead
Hello! So, I have reached a point in my life, it seems, where I have found myself back on tumblr. Why did I abandon it? Eh, who really knows anymore? I had been a very, very avid tumblr chick and then abandoned it for the sake of self-discovery away from the public eye, I suppose. I found myself a little overwhelmed with how much I had disclosed about myself and my thoughts on this blog and...
SHOT THROUGH THE HEART
Hey! Okay so today has been a day of bittersweetness.  First off, guess who finished her last paper of her undergraduate career? ME! Yeah bitches. The bird is taking flight, the cat is out of the bag, the rabbit is in the hole, the eagle has landed, and other nonsensical things!!! SO happy! It was a research paper for my psych class too, so I was completely out of my element. However, I must say...
Oh so inexplicably bummed out today.
Well Well Well
Okay, I admit.  For reasons unknown, I have been avoiding tumblr.  For reasons unknown, I haven't even been inclined to browse on tumblr. For reasons unknown, I hated tumblr. For reasons unknown, I have almost deleted my tumblr. I really don't know what started this … Something about the idea of people reading and being entertained by my tumblr at my expense crossed my mind. I...
"Creative individuals, as compared with controls, were more neurotic"
Hey Guys
Man, I'm so sorry. I've been so MIA from my blog for such a long time! Actually, I've been MIA from tumblr in general. I guess I just got so preoccupied with other things. I have two assignments due next week and one paper due on the fourth. I've already finished one assignment and just got approval on the other one. I've also been trying to keep on top of my...
"Because art students tend, on average, to have more experience with complex..."
– Munsinger and Kessen (1964)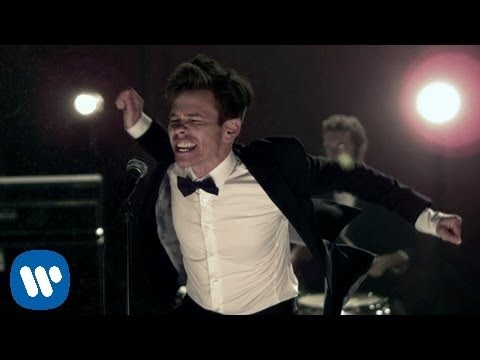 Just realized the changes tumblr is making.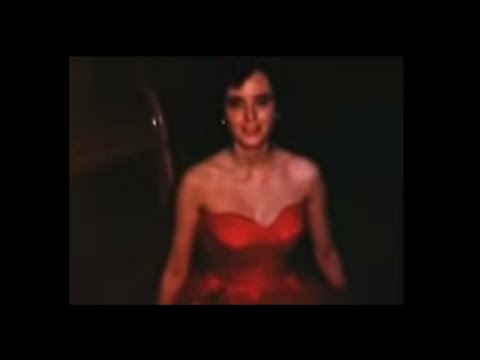 Vintage
Once upon a time there was a girl named Krisha who went to her first ever Chateau Laurier Vintage Sale, 3 years ago … And the bitch has been going ever since. To find gems like this. This is probably my most favourite and most hated necklace of all time. Why? Because the damn thing gives me an intense rash like no other! But I love it. I also just wear it over my collared blouses to...
Wide awake and never bored.
I Swear I Could Have Died
Hey! How was your day yesterday?  If you're wondering about mine, it was pretty interesting. I had class in the morning and really didn't want to wake up. I set my alarm a few times, as usual, but something weird happened this time. You know sleep paralysis? Well I get that sometimes, but yesterday morning was pretty rough. I'd wake up from my alarm and then just turn it off,...
Cuddle Me
I feel like poop. Not only that, but I'm super full.  I've been eating like a madwoman and I cannot stop! Mind you, all healthy foods, but still. I hate feeling really full. Burp. I had to work today and I woke up super tired. I kept waking up in the middle of the night and had a hard time sleeping. I managed to gather some energy to work and did some closing manager stuff but...
I know, it's a little bit of a sappy song,...
My power just went out. Looks like I'll be doing a whole lot of nothing tonight! Hahaha.
Hello
Hi guys, cough cough. If you hadn't guessed by expressive writing, I have a cold. Boo. After all this time stressing about my health, it has finally caught up to me in the form of a legitimate cold. I have a sore throat, semi-stuffy nose, I feel pretty off-balance, and on top of that, I have the fatigue and light-headedness I had before. YES! So I had to work 12PM - 5PM but immediately...
I Just Want To Be Kate Lanphear
You must know who Kate Lanphear is, right? After all of the ranting and raving and loving I have posted about her, you must! Actually, that's pretty presumptuous of me. You probably just stumbled upon this blog now and have no idea who I am or what's going on. Well let me tell ya a bit about me now: I love Kate Lanphear! Who is she? She's the fierce style director of Elle...
Spotted, Targeted and Claimed
So I was online looking at blogs and spotted a little gem that I fell in love with. I completely forgot about it until I was on shopbop and, somehow, subconsciously, searched for the branded item I had seen before. I don't even know what compelled me to do so, and I can't even remember where exactly I saw this item, but I found it online.  The Marc by Marc Jacobs Metallic...
Rag & Bone
Today, I wore my beautiful purple Rag & Bone denim. That's not me! But those are the jeans! I love them so much. They were a touch pricey but I got them cheap so it all worked out.  If only I had her legs … That's me! I love how each pair of this type of jean is different in terms of patterning. And if anybody knows me well enough, then they know I absolutely hate the...
Why?
Why do I paint what I paint? That question had always been the reason why I don't just paint for the sake of painting. And I just asked myself that question and realized that the thought never occurred to me at all throughout my time in the studio … Maybe a little bit, but it never haunts me as much as it ever did while doing my undergrad.  Funny isn't it? Wow, I can't...
Work In Progress
Yo, I thought I'd just show you what I was up to today. I decided to work on the far left hand (when you're looking at the painting) and at least bring the paint up to the edges of the canvas. You really can't imagine it as a painting or move forward unless you at least semi-lay it down haha. Unfortunately, I don't have the photo for that hand on my iPad, so that was the...
Today
Hey!  So, what did I do today? Well, I got up this morning rather lazily. I went out last night to The Standard with my friends for a surprise party and had a few drinks so that explains a lot. Haha, also, I didn't get home til way late and then I totally forgot that I had class at 8:30AM! Did I go?  Yeah, right. So, yeah, instead I got up lazily, made some scrambled eggs, had a...
Decided ... Or Maybe Not Yet
Okay, I know I probably seem like a bit of a bratty shopaholic right now, but bear with me! These are just things that I want to be able to keep forever, hence the reason why the more I look, the more anal I get about details and quality and the higher the price gets, eep! But I've decided on a watch, guys! I went to a store in the mall and finally found that beautiful Nixon watch that I...
Marc by Marc Jacobs: Classic Q - Francesca
One of my other proud purchases (thanks to my manager for selling it to me) is the Marc by Marc Jacobs: Classic Q - Francesca.  Remember how I was looking for a perfect bag? I had always thought about this one but didn't know if I were just settling for the sake of my discount, or if I actually wanted it. I had spent so much time trying to find the perfect one online that I was getting...
Studio Session
Ah, I actually love going to the studio in the light of day. Part of me didn't like it because I was a little shy with all my studio-mates, but now we're all in the groove of our own artwork that we kind of understand where each of us are at, and now everyone's just been there for each other as a driving support. It's nice. Also it's so much more cheerful to work in...
How random. You know when you get those little moments where you feel just really happy and content for no reason? I feel like that. The thought of even going out for dinner is really making me happy, like the cumulative experiences of my last two weeks of negativity has just disappeared haha. Like, yeah, I had a bad week, but I also had been exercising consistently and rock climbing (now twice...